The Faculty of Science holds "Science Café" for high school and undergraduate students to talk about their research in English.
In this third session, Professor Shogo Tachibana will talk about his research in Lecture 1.
If you are interested, please join us.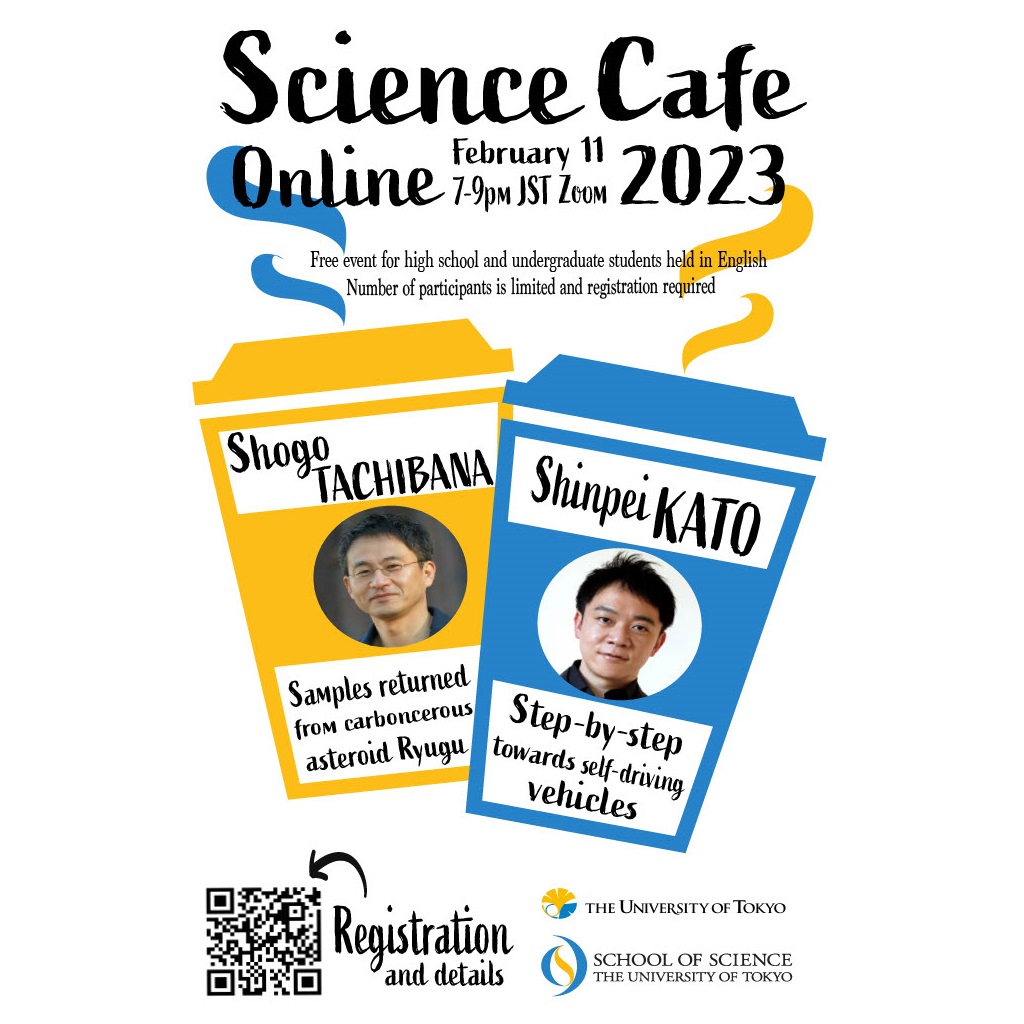 Samples returned from carbonaceous asteroid Ryugu
Shogo Tachibana, Professor
Department of Earth and Planetary Science
Date and Time:Saturday, February 11, 2023 7:00 PM – 9:00 PM JST
Venue:Online (Zoom)
Registration period:December 19, 2022 to February 4, 2023
For more information, please see below.
School of Science, The University of Tokyo WEB:https://www.s.u-tokyo.ac.jp/en/info/8229/